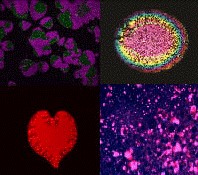 20 fully funded, four-year PhD studentships are available in the EPSRC Centre for Doctoral Training in Soft Matter for Formulation and Industrial Innovation (SOFI2 CDT) commencing in September 2022, for graduates in the physical and biological sciences, mathematics and engineering.
Find out more about the projects and and how to apply here
Soft Matter and Functional Interfaces – Durham University
SOFI2 CDT is the successor to the EPSRC Centre for Doctoral Training in Soft Matter and Functional Interfaces (SOFI) which, since 2014 has provided industrially integrated, postgraduate training in research, enterprise and innovation for future leaders in the soft matter academic and industrial sectors. SOFI2 CDT combines expertise from Durham, Leeds and Edinburgh Universities, more than 25 industry partners and national facilities. It brings together more than 60 academics from Departments of Physics, Chemistry, Food Science, Biology, Engineering, Earth Sciences, Computing, (Applied) Mathematics and the Durham University Business School.
SOFI2 students will undertake a common 6-month, industry-facing science training course before selecting their research projects at one of the three partner Universities. Approximately half of the projects are expected to be co-sponsored by external partners and all students will have an external co-supervisor.
All successful applicants will be offered a SOFI2 CDT PhD studentship which covers both tuition fees and a living allowance. Up to a maximum of 30% of studentships will be available to International and EU applicants with no additional fee to pay.
Key elements of SOFI2 CDT
World-leading research in all aspects of soft matter science
Integrated training in SOFI2 physics, chemistry, food science and engineering
Learn within an multidisciplinary team of students with different core skills
Innovation and Commercialisation training via the SOFI2 mini-MBA