SoftComp e-Newsletter 1/2018
Dear Members and Friends of SoftComp,
We are pleased to present Issue 1 of the new electronic SoftComp newsletter. It is closely related to the new SoftComp website which went online in March. The website has not only been upgraded visually and content-wise, but also comes with several new features: for example, it has been optimised for use with different screen formats including smartphones and tablets, and helps spread the word about SoftComp through integration with social media, to name two important features. Please take a look at it and give us your opinion about it. We look forward to your feedback!


The SoftComp Coordination, Management and Communication Team
Scientific News
From Novel Soft Materials to Switchable Contact Lenses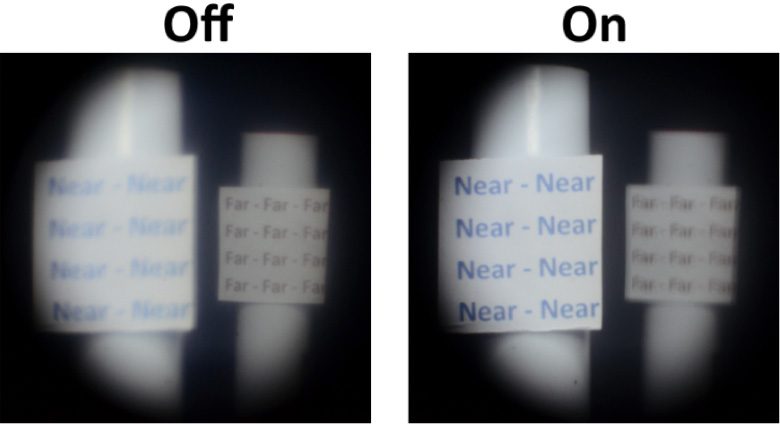 The use of liquid crystals is well established in displays used in smart phones and large area TVs. A new effect has been found by a team from Leeds University in bent core liquid crystal compounds that form an optically isotropic dark conglomerate phase.


Non-Invasive, Label-Free Detection and Imaging of Quorum Sensing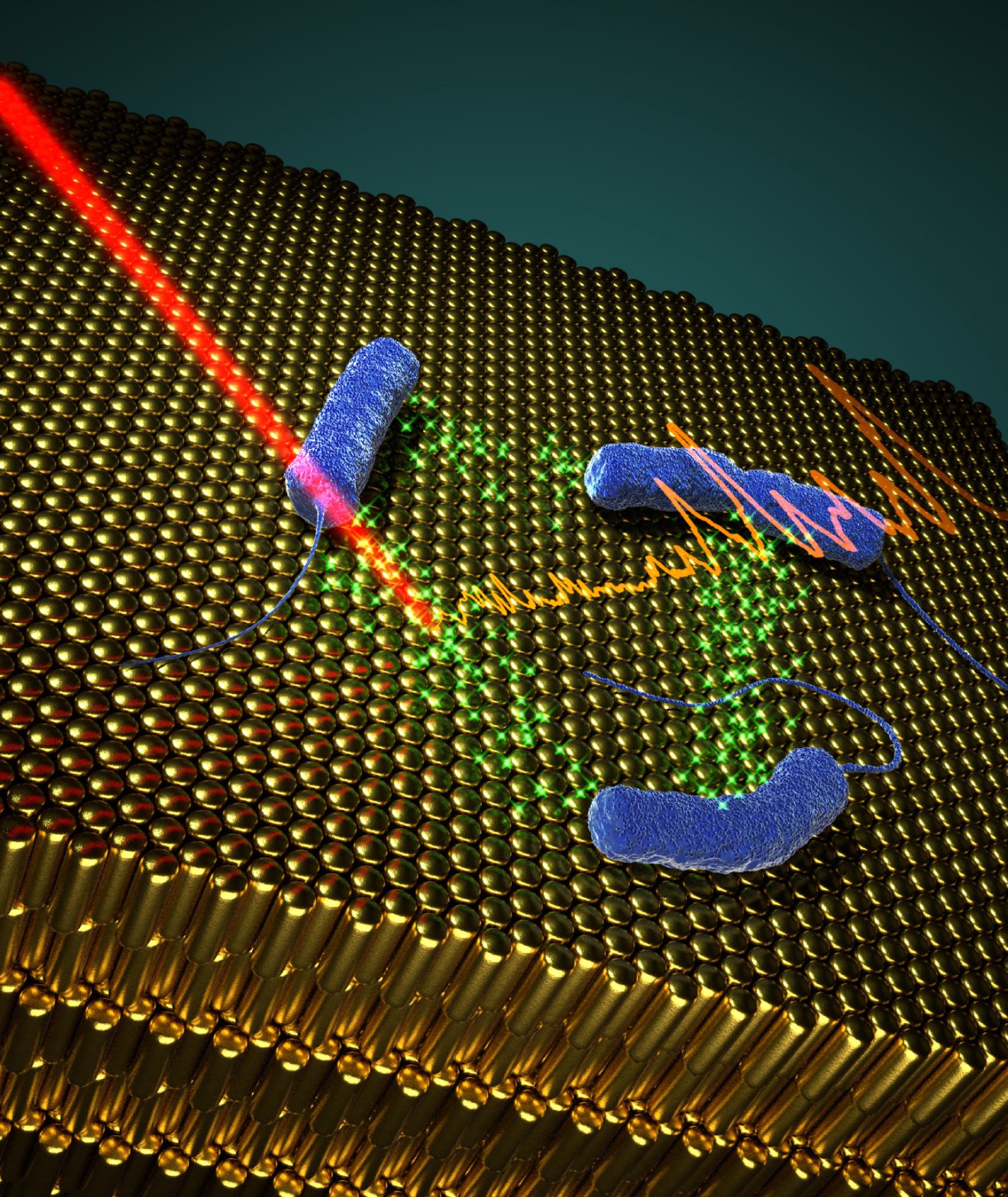 The development of non-invasive methods for monitoring chemical communication in bacterial populations is important to provide fundamental insights into these processes as well as the necessary knowledge to manipulate these systems for applications in medicine, drug discovery and biotechnology. A team from Vigo, Spain, describes the application of plasmonic hybrid materials as a tool for the detection and imaging of quorum sensing-derived pyocyanin in live biofilms and in small aggregates of Pseudomonas aeruginosa bacteria, using surface-enhanced resonance Raman scattering (SERRS) spectroscopy.


Proteins as Soft Matter: Interactions, Phase Behaviour and Health Research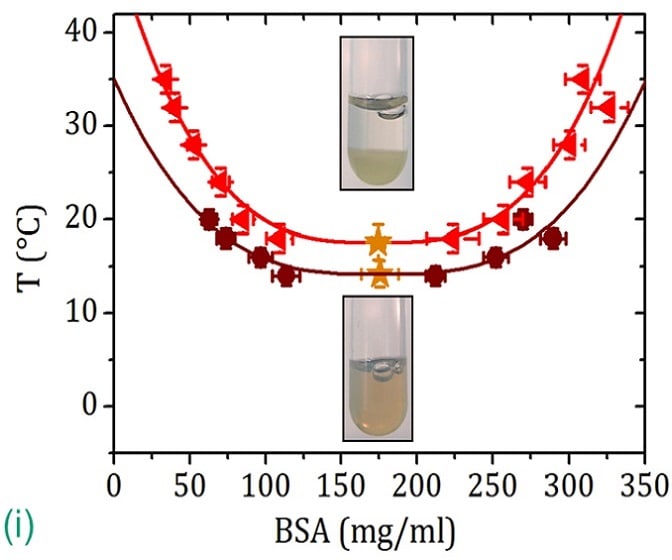 Protein-protein interactions govern phase behaviour and stability in protein solutions. For this reason, they are relevant to the understanding of physiological and pathological processes, and crucial for the formulation and storage of biopharmaceuticals. Thus, a better understanding of protein-protein interactions and their effects as a function of solution conditions is bound to have an impact on a variety of health-related topics, says a team from the University of Tübingen, Germany.


Origin of Life: Accumulation of Formamide in Hydrothermal Pores to Form Prebiotic Nucleobases
One of the central questions of humankind is: which chemical and physical conditions are necessary to make life possible? In this "origin-of-life" context, formamide plays an important role, because it has been demonstrated that prebiotic molecules can be synthesized from concentrated formamide solutions. Using finite-element calculations combining thermophoresis and convection processes in hydrothermal pores, scientists from Forschungszentrum Jülich have shown that sufficiently high formamide concentrations can be accumulated to form prebiotic molecules.


Dramatic Influence of Patchy Attractions on Short-Time Protein Diffusion under Crowded Conditions
Protein diffusion is pivotal for the functional properties of biological systems. An international SoftComp team used quasielastic neutron scattering experiments combined with computer simulations to obtain quantitative information about the short-time diffusion of proteins in crowded solutions.


Event Reports
Annual Meeting 2018 with Around 130 Participants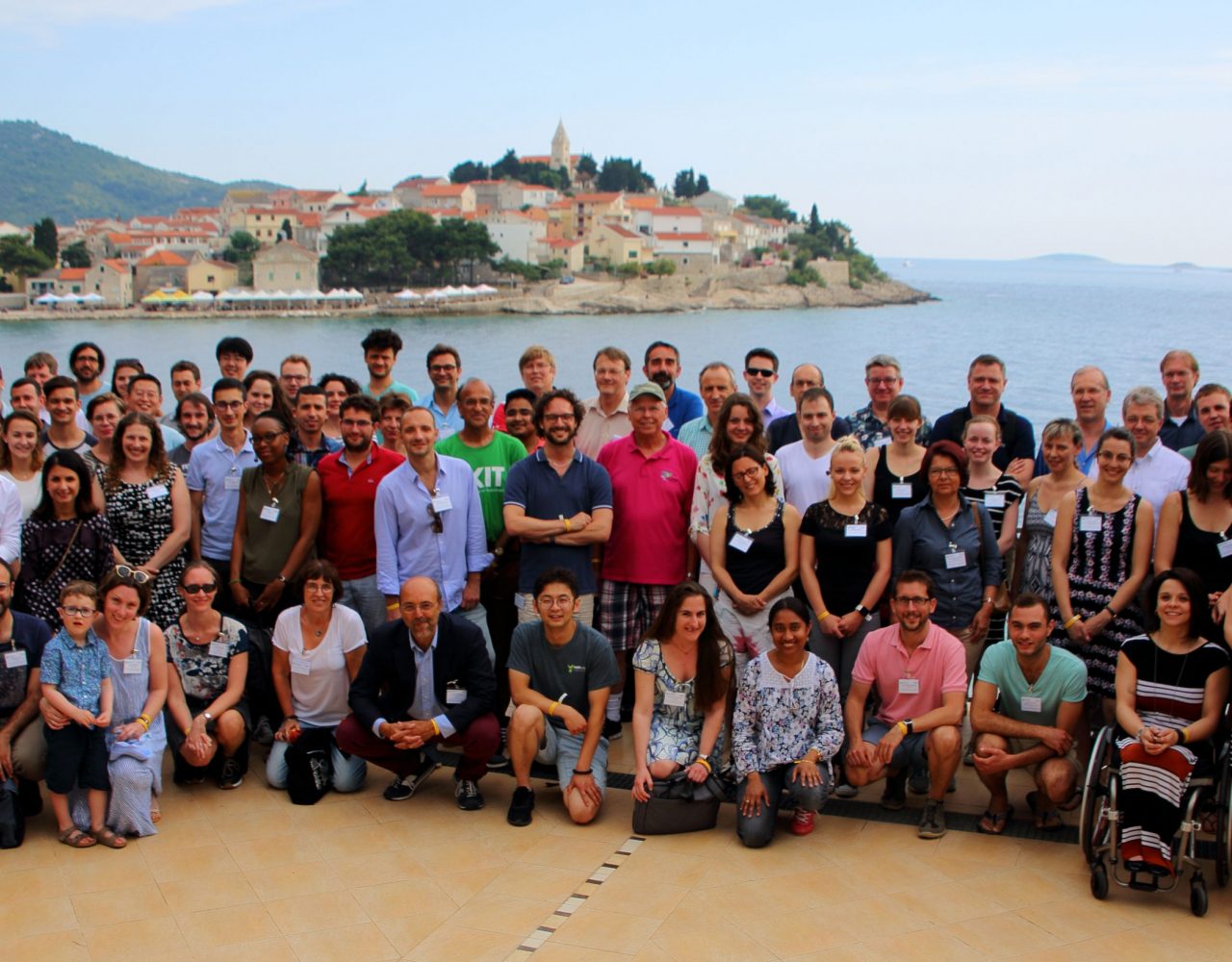 The SoftComp/EUSMI Annual Meeting provides a forum for SoftComp members to discuss scientific projects and upcoming goals. The SoftComp/EUSMI Annual Meeting 2018 took place at the Hotel Adriatic Zora in Primosten, Croatia, from 28 - 31 May 2018, with roughly 130 attendees. The Scientific Programme consisted of 6 plenary lectures and 76 contributed talks.


Upcoming Events
Jülich Soft Matter Days 2018
After a break in 2017, the JSMD series is set to continue in 2018. This year's workshop is scheduled to take place on the campus of Forschungszentrum Jülich from 20 - 23 November. It aims to provide a forum to share and discuss all the latest advances in the physics and chemistry of soft matter.


About SoftComp
SoftComp is a Network of Excellence – a tool developed under the 6th Framework Programme of the European Commission dealing with the integration of European research, with the intention of strengthening scientific and technological excellence. In particular, SoftComp aims to establish a knowledge base for the intelligent design of functional and nanoscale soft matter composites. It will do so by overcoming the present fragmentation of this important field for the development of new materials at the interface of non-living and living matter, where the delicate principles of self-assembly in polymeric, surfactant and colloidal matter prevail. This Network of Excellence has created an integrated team that is able to activate the European potential in soft matter composite materials and thus disseminate excellence through extensive training and knowledge transfer schemes. Since December 2009, when EU funding came to an end, Softcomp has been a self-supporting consortium consisting of 39 research groups belonging to 36 different institutions.
Please visit our website for more information or to subscribe to our email newsletter: www.eu-softcomp.net/
Archive of all SoftComp newsletters (electronic and print): Newsletters